Ultimate Checklist for Finding the Best Wedding DJ and Avoiding a Bad One!
Wedding planning is tough. From picking out the venue, finding THE dress, and sending out the invites – finding the best wedding DJ can seem daunting. It can be hard to spot the differences between the best wedding DJs and the really bad ones. We're talking cheesy announcements, an annoying voice, squealing microphones, and out-of-date speakers bad.
Take the steps below to avoid a DJ disaster. Celebrate tying the knot exactly how you had envisioned with the best wedding DJ for you!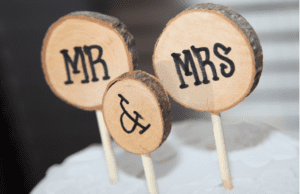 1. 'Shop' At Other Weddings
When you're planning your big day, think about any past weddings in your area with a great wedding DJ. Did the DJ have good taste in music? Did they help liven the vibe? Find out who they were, and you may have already found the best wedding DJ in town!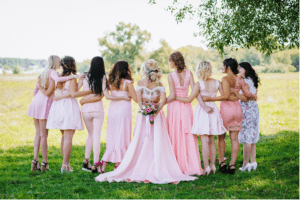 2. Ask For Recommendations
Ask friends and colleagues you trust if they've had any positive experience with wedding DJs in the area where you're getting married. You can also ask your wedding venue for a list of DJs who have done well there in the past.
3. Do Your "Homework"
DO take advantage of sites like Wedding Wire and The Knot to help find the best wedding DJ for your reception. You can read reviews from previous brides, check out photos, and even watch videos to get a better feel for how they perform.
DON'T use sites like Craigslist or Thumbtack. If the DJs on Wedding Wire or The Knot are way out of your price range, try asking for suggestions on local Facebook groups in your area. For example, there's a FB group called Northeast Ohio Brides in Cleveland with over 4000 members. Social media can be full of reliable resources!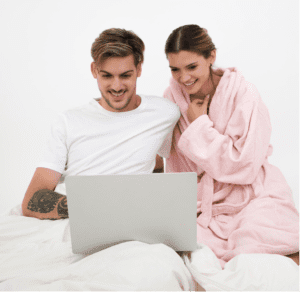 4. Don't Settle
Instead of going with the first DJ you come across, pick out at least 3 contenders. Take a closer look at their websites and social media pages. If their website has a good amount of information and they seem active on social media – that's a good sign!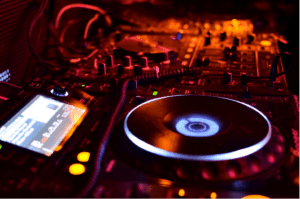 5. Reach Out To The DJs
Contact the top 3 companies to check availability and prices. First, make sure they're available on your wedding date! Some wedding DJs will make their fees public, while others require you to contact them to learn more about their pricing. You can get a quote by calling, emailing, or messaging through their website.
When acquiring a quote, you will likely need to have the following information ready to go:
Wedding Date
Venue
Headcount
Do you need the wedding DJ for your ceremony? If so, is the ceremony at the same location?
The hours of your wedding and how long you will need the DJ's services. (The average ceremony is 30 minutes and the average reception is about 5 hours).
Are you interested in lighting or other services?
After you have an estimate from a couple of places, try to narrow it down further. The best wedding DJ candidate might not be the cheapest, and that's ok. However, if one company charges twice as much as the other two, think to yourself if you like them twice as much. In general, consider how much you'd pay to have the reception you desire.
Tip* No one will forget to ask about price, but in the moment, you might forget some other important questions to ask your potential DJ. Use this video to make sure you're getting the most out of your time talking to the DJ.
6. Pay Attention
Is your potential DJ responsive, helpful, and communicative? The easier and quicker it is to get answers from them may indicate their customer service.
7. Narrow It Down
Pick your 1st and 2nd pick and either chat with them on the phone, in person, or request a video conference. Talking to your potential wedding DJ one-on-one will help you get a better idea of their personality while you can express what you want and don't want during your reception.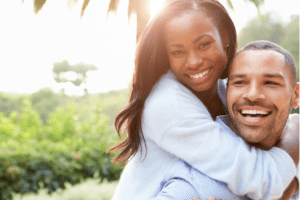 8. Read The Contract
Once you found the best wedding DJ for your celebration, ask them to send over the contract. While it might be a slightly dull read – don't skip it! The contract is there to protect you and the DJ. If you feel like something is missing, express your concerts. The DJ may modify the contract for you.
9. Sign & Pay
After you sign and give the wedding DJ a deposit, you can ask the DJ to help plan the music for your wedding day.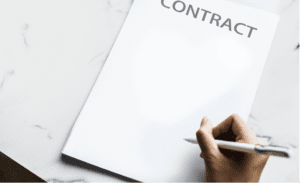 10. Give Yourself A Pat On The Back
Congratulations! You can cross an essential item off your to-do list. Now do something fun like wedding cake testing!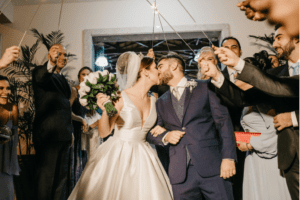 Cleveland Wedding DJ:
Are you getting married in the Cleveland area? Ivan Moore, the owner of Synapse Entertainment, is a leading local wedding DJ.
Visit  Synapse Entertainment to learn more.