Why should you choose Synapse Entertainment to DJ your event?  Rather than us tell you all the reasons why we think we are a good fit, let's listen to people like you and their experiences with DJ Ivan…
"DJ Ivan was awesome from start to finish. We didn't have to worry about a thing with him, which really relieved us. He's very professional and an EXCELLENT communicator – which, as it turns out – not all vendors are."
— Caresse


"He did what a DJ should do; facilitated the night without becoming the center of attention himself."
—Alpa S.

"He fit himself to exactly what we needed for our day!"
— Ashley K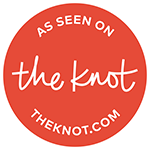 "Ivan drove to our venue two weeks in advance to work with our coordinator and see our space, which was above and beyond what we asked from him."
—Meg K.

"DJ Ivan made our wedding day run flawlessly. His management of ceremony audio and reception music were perfect. DJ Ivan also served as a great MC. He is the definition of a true professional."
— Sam


"He understands the flow of crowds and how to keep things moving throughout the night.
10 out of 10 would hire again (plus the price is RIGHT!)!"
— Joel


"He always found the right tone. Celebratory but never cheesy. People had so much fun dancing away the evening."
— Gloria


"DJ Ivan – a charismatic and clearly experienced guy who was an absolute blast to work with. Ivan made sure to tend to our every question, contributed helpful suggestions, and was the consummate 'team player' leading up to our wedding.
On the day of the wedding, Ivan was not only a fantastic MC – he took our "must-play" songs, and put them together in a way that had our dance floor packed for the entire evening. Our friends and family have been talking about it for weeks now!"
— Pallavi


"It was perfect – he got the crowd going, listened to us in the styles of music we enjoyed, and made it all inclusive for all of our guests. Everybody was telling us how wonderful the music was! It was impossible to not have a good time."
— Heather


"My mom threw in a suprise Money Dance, my sister wrote a speech but wasn't on the schedule, and he had no problem rolling with the punches."
— Selena T


"His music taste is fantastic and was perfectly suited to our recommendations for the reception (and we are both extremely picky)! Our guests packed out the dance floor!"
— Morgan


"Great transitions and song selections, he sounds great when on the mic and really kept the night flowing."
— Chris R


"With fairly short notice, he even helped source and set-up our lighting (uplighting, vertigo lights, cake light), all while staying within our budget."
— Rebecca